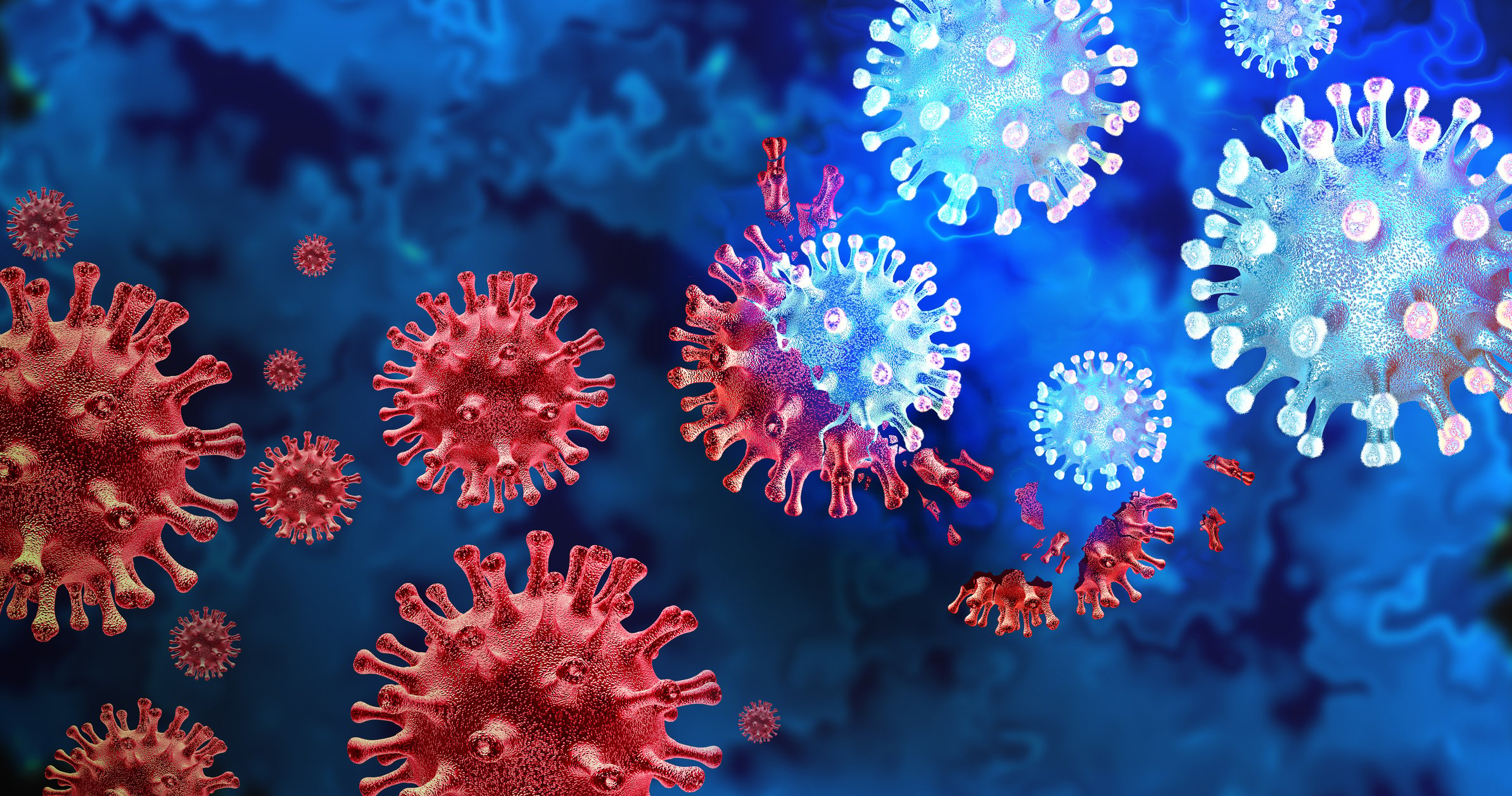 In the early days of the COVID-19 pandemic, diagnostic testing was challenging. The tests were inaccurate, resulting in false results for both laboratory-developed and commercially-developed assays. This hampered efforts to identify cases quickly and contain the spread of the virus. The lack of reliable reference materials was a significant factor in these early diagnostic failures. Clinical testing labs were desperately searching for quality solutions that could help them independently verify that their assays were working properly.
Learn how we successfully addressed these challenges:

Designing reference materials for a virus with many unknowns
There are three core categories of control design: free nucleic acid, real virus (SARS-CoV-2, in the case of COVID-19), and a recombinant approach.
Developing controls utilizing free nucleic acid is simple, making development timelines short. The material is not infectious, and is relatively inexpensive. On the downside, it doesn't represent a full process control, and so is not evaluating extraction completely. Free nucleic acid also doesn't mimic a true clinical sample well, and it can have challenges with large genome sequences. Finally, storage is not ideal because, particularly in the case of RNA, it's relatively unstable.
Real virus replicates what would be found in a true clinical sample. There are no sequence restrictions, and it's relatively inexpensive once a culture is established. That being said, this approach wasn't an option in the early days of the pandemic, as access to SARS-CoV-2 virus was extremely limited at that time. Significant shipping and handling restrictions were put in place due to the many unknowns regarding the nature of the virus, including infectivity and mortality profiles.
SeraCare used a proprietary recombinant RNA virus technology – AccuPlexTM - to create a true full process control designed to mimic a SARS-CoV-2 patient sample. Importantly, the control is non-infectious as the AccuPlex virus has been genetically engineered to not replicate. In addition, it's extremely stable, with upwards of a two-year shelf life at 2° to 8°C storage.
AccuPlex virus-based QC reference materials have applications beyond just SARS-CoV-2, as they can be customized to contain sequence-specific RNA (or DNA) of desired pathogens. They are superior to "naked" transcribed RNA because they assess the efficiency of the extraction method. AccuPlex also is non-infectious, while still containing a viral protein coat very similar to enveloped viral pathogens like HIV, HCV, influenza, Zika, Ebola, and others. Stability makes the reference materials amenable to formulation in various formats to mimic an actual patient specimen. For example, SeraCare lyophilized the material when cold chain logistics were limited.
For example, we've formulated AccuPlex reference materials in various liquids, including simulated oral fluid for saliva-based testing and human plasma for blood-based pathogens like HIV, HCV, and Zika. We've also dried SARS-CoV-2 reference materials on swabs to make them compatible with swab-based testing systems.
Learn more about the technical details of our recombinant technology in this webinar.

Testing & QC solutions for pandemic preparedness
Lessons learned during the COVID-19 pandemic continue to influence and improve our readiness for future challenges. Like other RNA viruses, SARS-CoV-2 mutated rapidly during the pandemic, and the new variants were of significant concern for the scientific community and the public, as it was unclear how different variants would impact infectivity and mortality rates, as well as the effectiveness of the vaccines
To support the evolving diagnostic testing around variants, SeraCare again utilized AccuPlex technology to develop a series of SARS-CoV-2 variant reference materials. The superior customization featured by the technology enabled a quick response to changing testing needs as new variants of concern were identified.
Supporting you and your lab
SeraCare has provided gold-standard third-party run controls and reference materials to clinical laboratories for over 30 years. We are committed to supporting the critical efforts of assay development, verification, and ongoing performance monitoring in response to the COVID-19 pandemic. Our quality solutions encompass molecular, serology, NGS, and antigen performance monitoring tools to support the early detection of infection and surveillance efforts.
Questions?
To learn more, please get in touch with us at 1-800-676-1881. or by emailing CDx-Sales@lgcgroup.com.