Recent clinical studies of immuno-oncology (I-O) checkpoint inhibitors have indicated that the tumor burden in a cancer patient's genome may be predictive of positive response to I-O therapies such as Keytruda® and Opdivo®. The tumor mutational burden (TMB), that is, the number of mutations per megabase of sequenced tumor sample as determined by whole exome sequencing (WES), is currently the most promising biomarker for cancer patient selection and stratification in many clinical trials. Numerous clinical studies are underway to elucidate and validate the role of TMB in I-O treatment decision making and therapeutic response.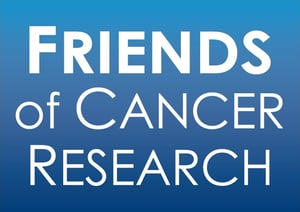 An increasing number of patient tumors are being tested by NGS for tumor profiling and stratification into targeted TKI treatment regimens -- particularly in cases of relapse and recurrence. Use of TMB in tumor profiling does not yet have consensus agreement on threshold for correlating cancer disease type to a TMB score. Additionally, there is a lack of concordance of TMB measurements determined by WES, which is considered the gold standard, with those from targeted NGS panels.
Among the many challenges with the use of TMB biomarker in cancer patient care decisions is the lack of standardization of TMB measurements and harmonization of TMB scores generated by targeted NGS assays. In addition to these challenges there is a lack of qualified TMB reference standards that provide ground-truth data to harmonize these measurements.
Current initiatives by organizations such as Friends of Cancer Research (Friends) and Quality Assurance Initiative Pathology (QuIP) are in progress, with the dual goals of establishing industry standards and harmonization of TMB measurements across different NGS assays and platforms. In the US, Friends is leading a consortium of experts seeking to harmonize the variability in TMB calculations observed across different TMB panels, focusing on reference standards, assay analysis, and bioinformatics in a three-phase TMB Harmonization project.
Friends of Cancer Research drives collaboration among partners from every healthcare sector to power advances in science, policy, and regulation that speed life-saving treatments to patients.
As a leading voice in the push to better harmonize cancer patient tumor profiling data from clinical NGS targeted assays (FFPE, gDNA, RNA, or ctDNA), SeraCare has been working with a variety of industry experts and consortia to leverage our reference material technologies in this area.
We have recently joined the Friends TMB Harmonization project and will be providing TMB reference standards to all consortium members for TMB measurements across the different targeted assays and platforms. The ultimate goal is to validate and standardize TMB measurements by targeted NGS assays, and its application in clinical determination of cancer patient treatment by I-O drug therapies. A recent update announcing Phase II of the Friends TMB Harmonization Project was published on September 18, 2018.
You can find more about the Friends of Cancer Research TMB Harmonization project here.
You can also find out more about SeraCare Life Sciences and our innovative clinical NGS reference materials at www.seracare.com/ngs