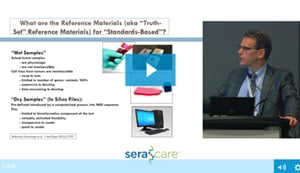 If you've attended the AMP Annual Meeting over the years or seen any of the headlines it generates, you know how next-generation sequencing-based assays are becoming indispensable diagnostic, prognostic, and predictive tools for a growing number of disease states. But just as important as the newest biomarker or latest chemistry – but seemingly less headline-worthy – are NGS quality control and standardization. Watch the presentation to see how clinical genomics experts Greg Tsongalis and John Pfeifer tackled this critical subject at an AMP Corporate Workshop in San Antonio, Texas.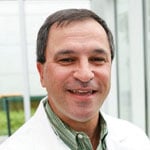 Dr. Tsongalis, director of the Laboratory for Clinical Genomics and Advanced Technology (CGAT) at Dartmouth College's Geisel School of Medicine and past president of AMP, lamented how many clinical laboratories are using the complexity of NGS as a deterrent from being rigorous about its quality. Especially because quality control is what laboratorians do best. He discussed his lab's approach to NGS QC and described how robust reference materials combined with NGS QC metric tracking software help him fulfill his lab's commitment to patient safety and quality of care.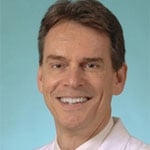 Dr. Pfeifer has been a practicing surgical pathologist for over 20 years and runs the University of Washington Department of Pathology's high-volume, high-complexity Clinical Pathology, Anatomic Pathology, and Neuropathology Divisions. He passionately advocates for a standards-based approach to clinical NGS QC with an emphasis on the need for robust reference materials that allow objective review of lab performance. John also touches on how different stakeholders (payors, regulatory bodies, etc.) view NGS QC differently, and what laboratorians can do now to thoroughly challenge their NGS-based assays for greater confidence in results. Especially considering that, according to data he references from a SeraCare and GenomeWeb industry survey, about 30% of clinical NGS labs use positive run controls only on new lots or not at all.